If you're a business owner, chances are you've got a strong passion for what you do. And that passion probably doesn't extend to taxes and W-2s. Stokes & Company accountants will take care of the paperwork so you can get back to doing what you love.
We're a member of the Professional Association of Small Business Accountants (PASBA), and they explain what we do pretty well in this video:
---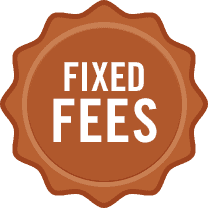 Fixed fees
Stokes & Company works on a fixed fee, not on a charge-by-the-hour system. This means if you need extra help this month or need an answer to a question, you can call on us with confidence—we're not going to bill you extra for it.
We are here to help you whenever you need us.
Communication each month
When it comes to taxes, no one likes surprises. So we're not those accountants that call once a year to tell you that you owe the government $20k.
Instead, we communicate with you monthly and let you know far ahead of time what your taxes are shaping up to look like for the year. And if we see a way for you to take advantage of a tax benefit, we'll let you know while you still have time to act on it.
Trusted advisors
Our CPAs want to share their financial expertise with you. Not only do we answer your questions, we want to teach you which questions you should be asking when it comes to your finances.
Being proactive is important to us. Each month our accountants are keeping an eye out for potential problems before they become issues. We want to give you as much time as possible to make important decisions. And if we notice an opportunity your company can benefit from—retirement funds you can open and so on—we'll let you know.