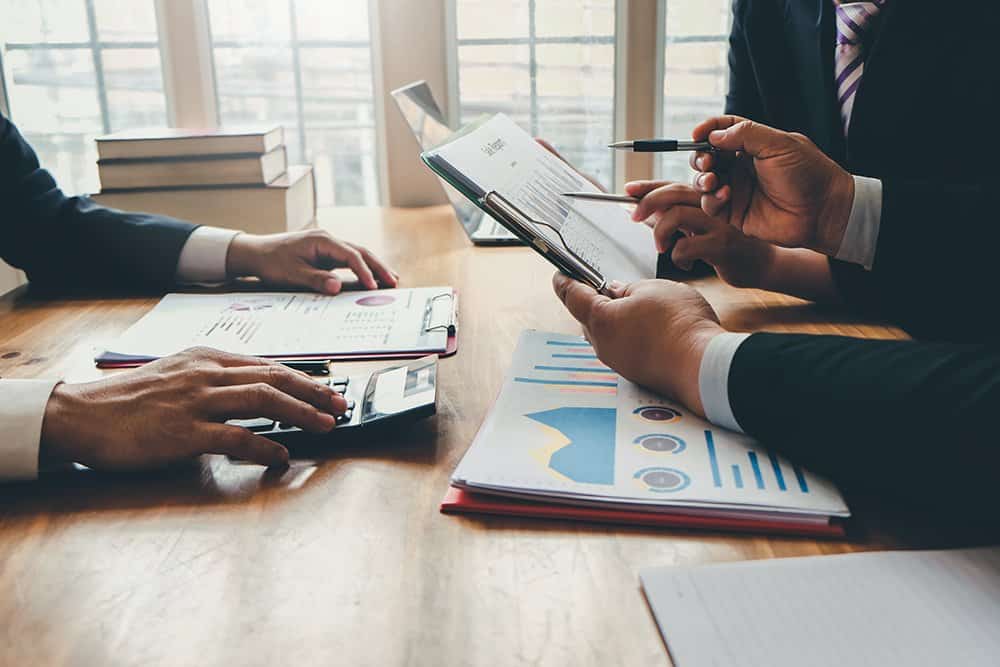 Leveling Up: How to Plan For Business Growth
By Stephen Stokes
For many of us, the idea of substantial business growth is something that we all want; it's what we spend our days working toward. But for business owners and entrepreneurs, the question is this: If scaling up is something that you really want, is it something that you are planning for? After all, the worst time to try to get a bank loan is when you need money, and similarly, the worst time to plan for growth is when you're in the middle of growing. It's important that business owners realize that the best time to start planning for your next stage of growth is now, before you're in the thick of it and caught up in being reactive, rather than planning proactively and strategically. 
With that in mind, let's talk about how to prepare for your next stage of business expansion. Here are six tips that will help you get your business in order and ready to grow. 
Gather your internal team
As one of your first major strategic moves, identify the team from within your company that is going to help lead the company to success. Growth — especially exponential growth — can be burdensome, have a lot of moving parts, and take more time to manage than you will have to spend. Don't try to do it all yourself; instead, find the leaders on your team who are well-equipped in different areas — and especially those in which you have blind spots! Doing so may not help ease the burden completely, but it will spread it around to make it more manageable. 
Build your external team
Once you have an internal team identified, look outward to build your "dream team" of professionals that can help you along the path. In most cases, these will be experts in high-focus fields — like bankers, lawyers, accountants or advisers. Putting this team together — from identification to interview and even up to some sort of business agreement — is extremely important because in scaled growth, where revenues and customers are growing faster than your expenses, the last thing you need to be doing is deciding who will manage some of the most important facets of your business. Take the time to put all the players in place now.
Outsource strategically
Similar to the above, look at the gaps in your team — internal and external—and make some calls on what work could be outsourced. While many business owners are used to doing everything themselves or with small teams, the reality is that when in growth mode, your focus needs to be on growing — not on the building blocks that can be done faster and cheaper by someone with that specific expertise and focus.  For example, as a company that serves as an outsource arm for many businesses in the areas of accounting, bookkeeping or payroll, our goal is to remove the weight of heavy subjects and focus areas like compliance or taxes so our clients don't end up spinning their wheels in complex areas, and can instead spend that time and energy gaining traction in other areas.
Some examples of what may fall into this bucket would be human resources, information technology, marketing, and bookkeeping — all necessary areas of your business that probably don't require a large amount of time or money to make a significant impact. The bottom line? Examine each area, and how outsourcing could impact your bottom line. Then, make your decision based on real numbers and real information. 
Establish an operating system
It's likely that you already have some operating systems and processes in place in your business, especially if you're at the point where your business looks like it may grow significantly, soon. However, it's far less common that business owners and entrepreneurs take the time to document those systems, the lack of which makes it incredibly difficult to replicate and scale. On the other hand, doing so can mean a quick handoff to a vendor or other team member when time is tight or you're operating with a lack of focus. In our company, we have what is called the EOS —Entrepreneurial Operating System — where we hold quarterly and weekly planning meetings to assess and plan for the business. Not only will a system like this help you prepare for future growth, but it may also help you identify gaps in your business that you may not have found otherwise. 
Budget for growth
Instead of rushing forward with the excitement of anticipated growth, take a minute and really look at your numbers. One reason to do this is to determine whether your business is simply growing or if it is actually scaling; the former meaning that while your revenue is on the upward trend, your expenses are sliding up alongside it. In a scaling mode, however, your revenue is on the uptick, but your costs are staying steady, slowly increasing or even decreasing, making the margins much larger and growth much faster. Determining which type your business falls into will help you identify patterns and trends, and determine how much you'll need to plan for financial, resource and staff growth. 
Establish necessary KPIs, and watch them
When you're a small business, it's easy to keep track of all the major metrics in your business; there aren't a lot of people involved, and you can probably get a progress report with a quick email or chat in the hallway. When you are growing, on the other hand, you will have more people involved, and more things headed in different directions, but you still need to be able to pull that information together at any time. KPIs — or Key Performance Indicators — are goals that you set (after a bit of review and focus) to help you determine where the company is going, and how it will get there. At Stokes & Company, we call these "scorecards," but regardless of what you call them, they all need to accomplish the same thing: provide a dashboard of all major business metrics to let you know, at a glance, where you stand. Oftentimes this is a sales goal, a production goal, or even follower growth, but whatever measurements you choose, make sure they are important to your business and that you are treating them as such. 
Whatever stage of business you are in, keep in mind that the world is full of other businesses and specialists who are there to help, and many business mentors who have been there and can help you along the way. Don't be intimidated by growth; embrace it. And prepare for it, so that when it happens, you are well-equipped to run with every opportunity in your path. 
With more than 18 years' experience in the accounting industry, Stephen Stokes is a licensed certified public accountant who specializes in small business accounting, business management and consulting, mergers and acquisitions, and more. Stokes is president of Stokes & Company, an accounting, payroll and tax services firm with four locations across Upstate South Carolina and Western North Carolina.